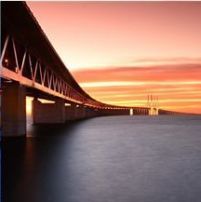 Vortrag: Nordic Systems Engineering Tour, Juni 2015, Hamburg
Abstract
Design Thinking as a process and set of methodologies and tools has seen a major impact in the business world in recent years. The application of Design Thinking ranges from Start-Ups, combining Design Thinking with Lean an Agile, to large companies innovating services and/or products as wells as their organizational structures. The key issue of Design Thinking is to find new approaches for innovation to address challenges like complexity and uncertainty in a global economy.
Systems Thinking, as an approach to problem solving and a set of habits and practice, takes an holistic view. In Systems Thinking, design is considered the methodology for planning (as a creative process for creating the future).The occurrence and persistence of "problems", as design challenges, can only be fully understood by looking at parts in relation to a whole.
The subject of this presentation will be to present Agile Experience Design, a human-centered approach to innovation. Additionally, the possible integration of Systems Thinking into traditional Design Thinking process models will be presented and discussed.